Commercial General Contractor Denver
Nelson & Son Construction Service, Denver Colorado
If your next project requires a licensed commercial general contractor, the Nelson & Son Construction team has over 30 years of commercial, residential and steel construction experience in the Denver area. You can rely on us to achieve your goals while adhering to your budget and schedule.
Our expertise spans a wide variety of industries and all types of commercial construction projects:
Ground Up Construction
Tenant Finish and Remodel
Site Development and Utilities
Smaller Scale Construction
Multi-Family Residential
Renovations and Remodels
Restaurants and Hospitality
Retail and Mall Builds
Institutions and Government
As your general contractor, Nelson & Son Construction will manage all areas of the job, from designing to securing permits, purchasing supplies and materials, hiring subcontractors, ensuring compliance with zoning and codes, and of course, building an incredible commercial space that surpasses expectations. To request a bid, get in touch with us today.
Why Choose Nelson & Son Construction as Your Commercial General Contractor
We Define the Details.
As the general contractor on your commercial project, we'll work closely with you and your team to define all aspects of the job before ever lifting a hammer. From the budget to schedules and interior finishes, we'll set realistic goals and expectations to ensure the build runs smoothly with minimal challenges along the way.
We Manage all Trades.
Based on the defined budget and priorities, we'll hire and manage the right subcontractors for every phase of the job. Building in Denver for over 30 years means we have solid working relationships with reliable professionals across all trades. This allows us to get the right people on your job and deliver a quality final product.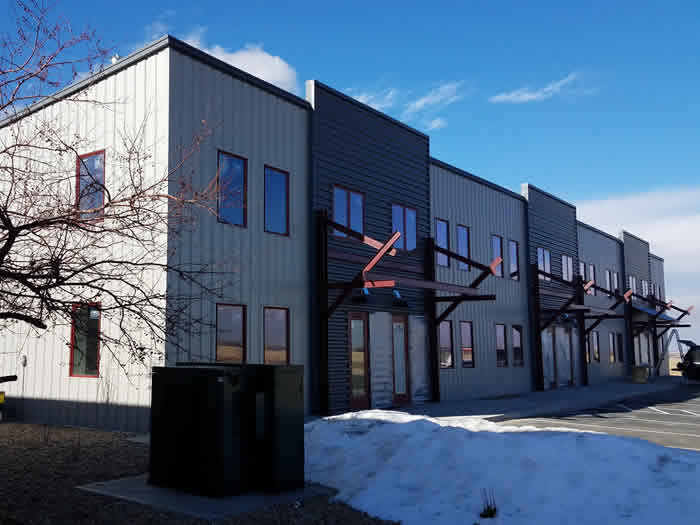 We Seek Out Savings.
As a commercial general contractor, we have a ton of knowledge under our belt. We use this expertise to constantly review the plans, materials, project schedules and construction approaches. If and when it makes sense, we will suggest modifications that could potentially save you money and improve the final outcome.