About Nelson & Son Construction Service Inc. in Arvada Colorado
At Nelson & Son Construction Service Inc. in Arvada, we have managed residential and commercial construction projects on all scales. We know what your project needs from start to finish. We have forward-thinking and highly experienced managers and exclusively hire elite tradesmen. This means that we always create the highest quality functional solutions to meet your needs at surprisingly reasonable costs. We achieve great results by putting pride into our work and striving to exceed the expectations of our clients.
30+ Years Experience in the Denver Metro Area | Licensed and Insured
---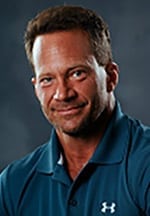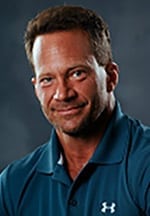 President: Clay Nelson
Clay has over 20 years of experience working with various municipalities along the Front Range of Colorado in land development and commercial/residential building. His focus is ensuring that projects are constructed in accordance with design, budget, and schedule. He is confident that his combination of extensive work experience in the development/building field and solid ability for practical application has prepared him to take on any project. Having extensive work experience with numerous municipalities and consistent interaction with the general public, Clay makes an excellent candidate to perform projects of all magnitudes. His background and professional approach in the development/building field help provide a high-quality product while maintaining a tight budget and schedule.
---
Vice President: Luke Nelson
Our Vice President, Luke, has been working in the construction industry for 11 years. He graduated with a bachelor's degree in Construction Management from Colorado State University and has been ensuring his projects are always treated with care from the beginning. By utilizing his extensive background in Design and Construction software, Luke can oversee a project from its inception through to the finished product, whether that be a custom home, a steel building, or even a local arena. With a background in scheduling, Luke knows how to keep a project moving. Combine that with his personal experience and you have an expert in both the building and scheduling field. He always has a firm handle on how long a job should take and how it should be progressing. By utilizing his construction management skills, he can provide you with a more accurate estimate. With all these skills and industry insights, working with Luke ensures your project will be well planned and executed.