Custom Home Builder Denver
Nelson & Son Construction Service, Denver, Colorado
Nelson & Son Construction Service in Denver is your full-service, new home construction company offering custom home design and building. If you want to bring your dream home to life, we have the experience to make it happen. Just give us a call to discuss your needs and vision.
So, what sets us apart from other custom home builders in Denver? As a family-owned and operated business, we don't specialize in volume. Our focus is working directly with homeowners from start to completion in order to meet and even exceed their expectations with a quality final product.
What to look for in a residential construction company:
Firm adherence to your budget and schedule
Consistent use of quality products and materials
Honest pricing provided up front and in writing
Friendly and personal service through all phases
Management of all permits and subcontractors
Compliance with regulations and best practices
Direct communication with frequent updates
Delivery of a final product that's built to amaze
With Nelson & Son Construction Service, you get all of this and more. We take a great deal of pride in what we do and have built an outstanding reputation by satisfying the needs of new home construction customers throughout Denver and beyond. We look forward to working with you.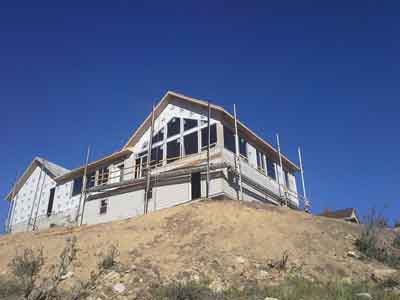 Custom Home Builders Specializing in Communication
We realize that putting hundreds of thousands of dollars, even millions, into building your home from scratch requires you to put a lot of trust in your team. At Nelson & Son Construction Service, we take this responsibility very seriously.
From day one, we'll establish a close working relationship with you so that we can incorporate your ideas and vision into the final product. Most importantly, our elite new home construction craftsmen will keep an eye on all the details and provide you with frequent updates on progress, budget and any potential challenges. Our experts will identify and proactively solve small problems before they grow into major issues that could derail timelines and goals.
We'll schedule site visits to walk you through what's happening now and what we'll be tackling next. If you have any questions, you're always welcome to get in touch. We believe that being responsive and fostering open lines of communication are key to ensuring your satisfaction with a custom home build.