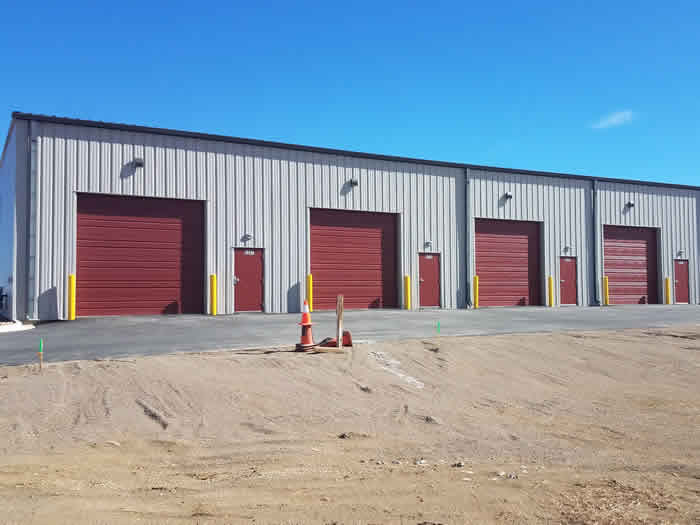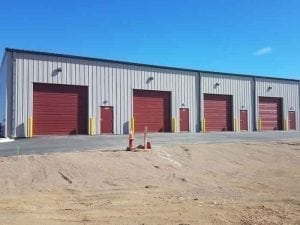 Here at Nelson & Son Construction Service in Denver, we construct steel buildings for farms and agriculture that meet or exceed the needs of our customers. Farm buildings used to be made of mostly wood, but steel farm buildings are becoming increasingly popular because they are often more cost-effective than other structures and materials.
Let's take a look at the benefits of steel buildings for farms and agriculture.
Equipment Protection
Farming equipment can be very costly. Tractors, harvesters, back-hoes, trailers, and plows are very expensive and needed for the everyday operation of a farm. Storing equipment in a steel building can help it last longer and spare you from repair costs. Outdoor storage can cause equipment to rust, corrode, or suffer damage just by being exposed to the elements.
Additionally, your equipment can be locked up to avoid issues with theft or vandalism. Not that large equipment is easy to steal, but various small parts can be stolen, rendering the entire machine to be useless. Overall, you can save a great deal of money and keep your equipment safe by keeping costly equipment indoors.
Sheltered Livestock
Custom steel buildings can also keep your livestock sheltered as well. Cold weather and predators can decimate your herd or flock. Keeping your animals indoors, particularly at night, can help you better control their living conditions and even protect your bottom line.
Store Feed
Steel buildings are a great way to keep your feed, straw, and hay dry and protected. Keeping everything dry in the winter can be a bit of a challenge. Damp conditions can help mold gain a foothold and destroy your supply. Keeping everything protected can save you a great deal of money and hassle. If you want to construct a steel building on your farm or property, just contact us here at Nelson & Son.
Long Lasting
Wood barns do not hold up over time as well as steel barns can. Wood can rot, burn, and can even be destroyed by pests such as termites. Steel buildings can withstand weather and negative conditions better. Additionally, if they are protected, even rust can be avoided.
The maintenance needed for a steel building is minimal, sometimes even nonexistent. Steel buildings are a great way to make your investment in a building last much longer. Because it doesn't need much maintenance or repair, a steel building can save you money and time.
Built for Your Needs
Every farm is a bit different. Some farmers want their buildings to accommodate specific animals or storage needs. With the rise of interest in hobby farms, some steel buildings are built to accommodate a variety of needs in one building: storage, animals, and more. These buildings can be ventilated, insulated, and accessorized to meet your specific needs. Almost any customization is possible.
If you need steel buildings for farms and agriculture, please get in touch with us at Nelson & Son Construction Service in Denver. We can design a steel building to accommodate the needs of your farm and construct it so that you can take advantage of all the benefits a steel building has to offer.