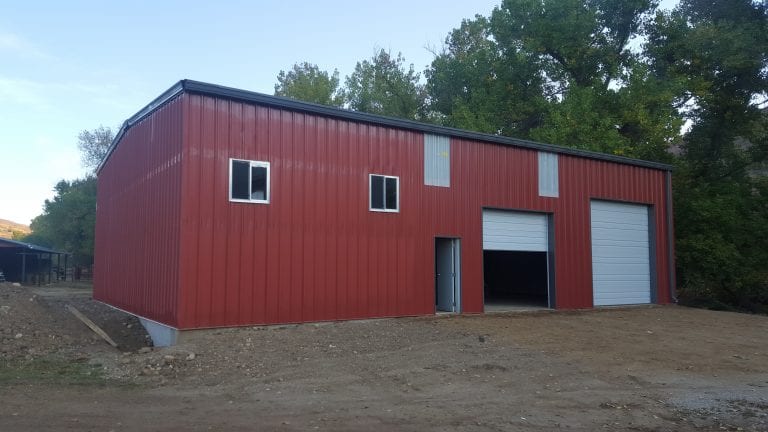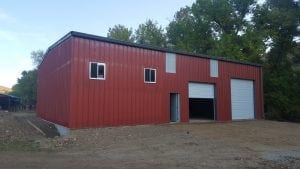 Our construction experts at Nelson and Son Construction in Denver understand the popularity of the 5 common types of steel buildings because they aren't just for warehouses anymore. In fact, steel buildings are versatile and durable options for all kinds of purposes. Pre-engineered steel buildings can protect against high winds, snow, and seismic activity by using guidelines from your local area in designing it. The buildings can also be erected securely and quickly.
According to an Armstrong Steel article, here are some of the common types of steel buildings being used now.
Agricultural
A steel building is an ideal option for any agricultural business that needs to store feed, hay, large equipment, and even animals like goats, cows, and horses. Without the support columns of a traditional barn, the animals can't damage the structure of a steel building.
It is also able to provide a very safe environment. It also offers a way to heat the steel building to keep your animals warm during extremely cold weather and still be energy efficient by insulating the building with a high R-value and can help eliminate condensation.
Commercial and Industrial
Steel buildings can help your small business expand and grow as your business grows.
Do you need more room for storage or assembly? Pre-engineered steel buildings can respond quickly to your business needs. They are cheaper and take a lot less time to build than traditional construction.
If you need a clear span design, a pre-engineered steel building may be perfect for your company. Clear span buildings don't have the intrusive poles or columns, and they don't need a truss and cord system. The space in the ceiling is usable. With a steel building, your company can make use of the entire space unfettered by interior framing. Clear span buildings are made to transfer loads from the roof to the foundation, which leaves the entire square footage usable.
Residential
Have you thought about using a steel building or components as part of a custom home build? Lots of people are building pre-engineered steel buildings for their houses because of the many benefits including needing less upkeep in that they require less maintenance, cost effectiveness and improved designs making them stronger and with beautiful finishing options that look more like a house. In addition, steel buildings protect from termites and other insect damage. While maybe not as common, a residential application still makes our list of 5 common types of steel buildings because it could be a fantastic idea for the adventurous.
Aviation
How do you safely store an airplane? The answer is a steel building that is sturdy and offers plenty of open space for airplanes. Steel buildings are great for keeping planes, helicopters or any other aircraft. You can choose from several options for the hangar doors.
The clear span design gets rid of those bothersome poles interrupting the expansive interior. The US Department of Defense requires all government aviation hangars be steel because they are spacious, durable, cost effective, and saves on construction time.
Garages and Workshops
A pre-engineered steel buildings' strength and spaciousness are perfect for a garage or a workshop. It can protect your cars, trucks, RV's, motorcycles or equipment and give you plenty of room to repair, build, or store.
Our team at Nelson and Son Construction in Denver can help you find one of the 5 common types of steel buildings that's right for you or your business. Whether you need reliable and durable storage solutions that won't break the bank or you want to expand your warehouse, office space or just need to increase your square footage, our steel building construction services are ready to design, customize and construct your steel building. We offer a variety of trim options and construction specifications. Contact us today for a free quote.